Campus Maps
Click on a map to zoom in.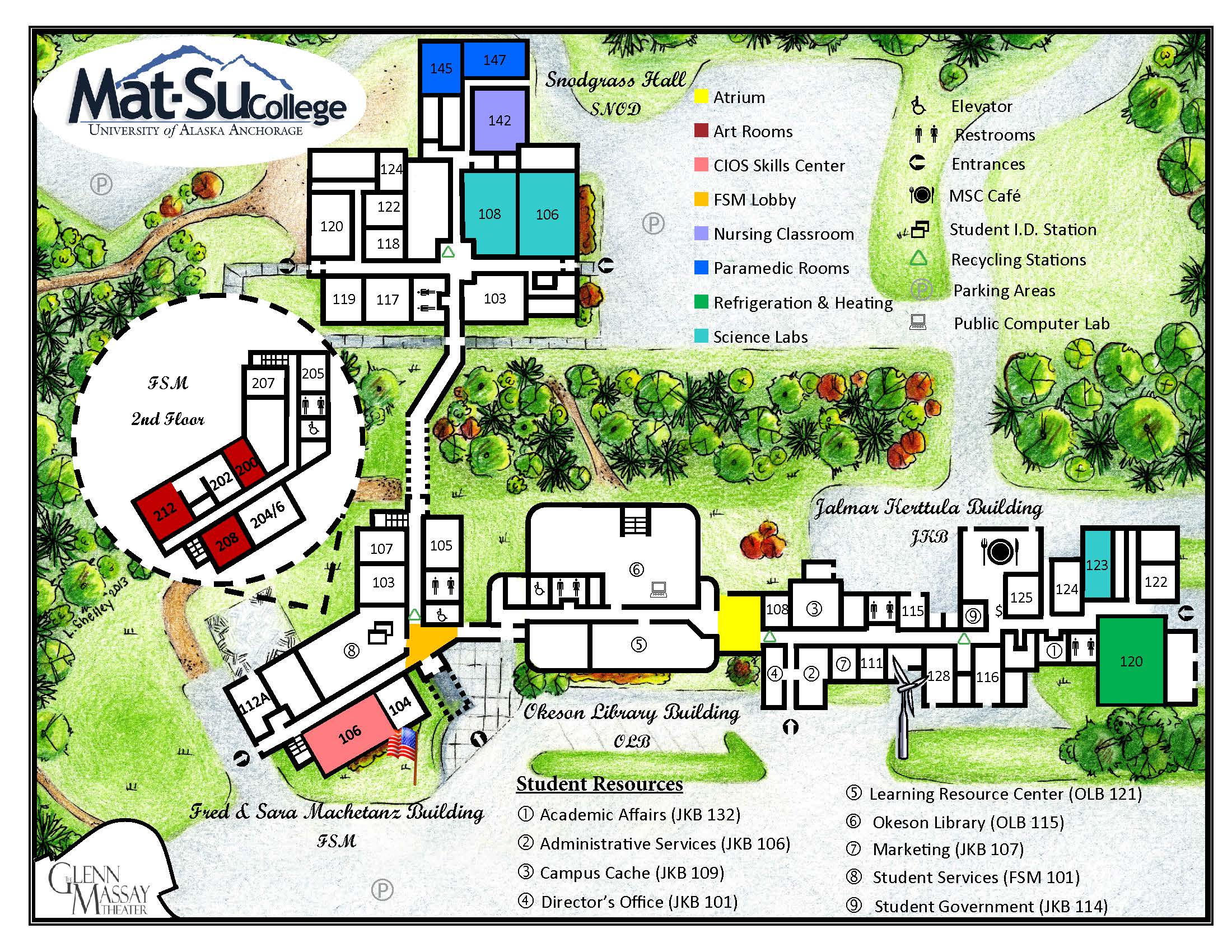 Print Version (PDF file)
| | | |
| --- | --- | --- |
| FSM (1st Floor) | OLB(1st Floor) | JKB |
| | | |
| FSM (2nd Floor) | OLB (2nd Floor) | SNOD |
| | | |
FSM = Fred and Sarah Machetanz Building
OLB = Okeson Library Building
JKB = Jalmar Kertulla Building
SNOD = Snodgrass Building
Due to remodeling, some room numbers on the lower maps may have changed.
Outside each classroom, there is a sign with the building code (FSM, JKB, OLB, SNOD) and a number to help locate the correct room.
In order to view PDF files on your computer, you must have a PDF reader program installed. If you do not already have such a reader, you can download a free reader at Adobe's website: Download Adobe Acrobat Reader Software
PARKING
All parking lots at Mat-Su College are open to the public at NO COST. Any regular, unmarked parking spot is available for visitors, students, instructors, and staff to use for free.
NOTE: Please look out for handicap and loading zones when you arrive on campus, if needed.