Opportunities Start Here
Mat-Su College, located in the heart of Alaska's Mat-Su Valley, is your local choice for higher education. Our scenic campus is situated on a protected 900 acre forest between Palmer and Wasilla. Everything is here, from a winding trail system and internationally-connected library to a first-class theater, to provide an open and inclusive setting for students with a variety of lifestyles and interests.
Learn more about MSC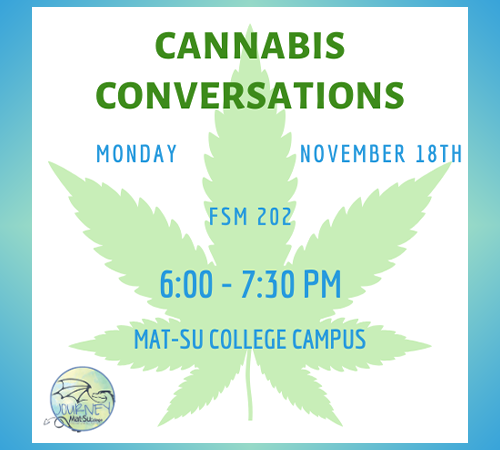 Cannabis Conversations
When: Monday, November 18th, 6 to 7:30PM
Where: FSM202 on Mat-Su College Campus
Upcoming Campus Events
Okeson Library provides research tools
Offering a wide range of resources, including a collection of over 70,000 items with access to UAA/APU Consortium, Anchorage Public Libraries, and an international library system, Okeson Library subscribes to print versions of five newspapers, 47 magazines, and thousands of periodicals through online services.
A computer lab is located in the library, with a variety of study areas, promoting a collaborative learning environment for students.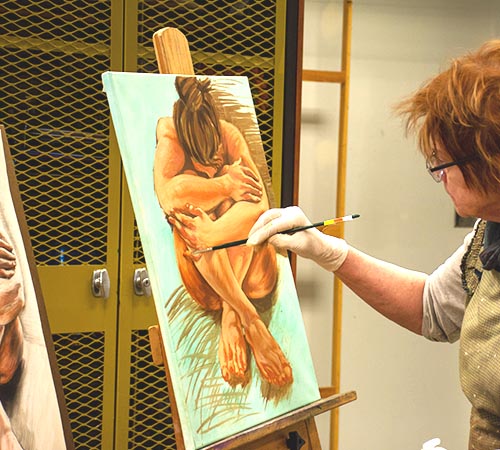 CAMPUS INVOLVEMENT
Participate and lead on campus. With various student clubs, an active student government, and work-study opportunities, you can explore your passion at MSC.