University of Alaska Anchorage
Update on UA's COVID-19 response
Find the latest information about the University of Alaska's response to the evolving
COVID-19 situation
.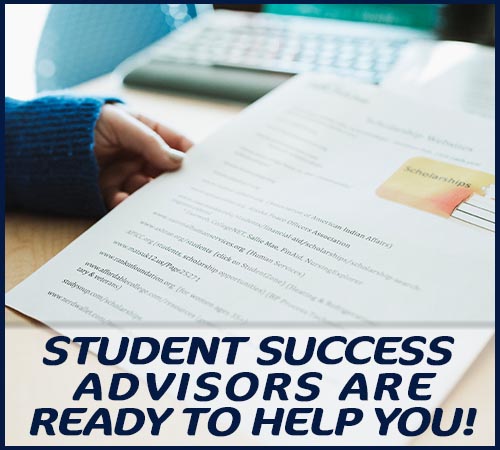 Student Success Advisors are Ready to Help You!
Your student success advisors are available to assist you with admissions, registering for classes, and getting financial aid.
Advisors are available Monday - Friday, 8:30 am - 5:00 pm for personal appointments.
Schedule your online appointment with the student success advisor of your choice on the Academic Advising page.
Read Full Story

: Student Success Advisors are Ready to Help You!
Okeson Library provides research tools
Offering a wide range of resources, including a collection of over 70,000 items with access to UAA/APU Consortium, Anchorage Public Libraries, and an international library system, Okeson Library subscribes to print versions of five newspapers, 47 magazines, and thousands of periodicals through online services.
A computer lab is located in the library, with a variety of study areas, promoting a collaborative learning environment for students.

CAMPUS INVOLVEMENT
Participate and lead on campus. With various student clubs, an active student government, and work-study opportunities, you can explore your passion at MSC.