Director's Office

Chancellor Fran Ulmer appointed Talis Colberg as the tenth director of the Matanuska-Susitna College in August of 2010. Talis is a third generation Alaskan born in the Territory of Alaska in 1958. He graduated from Palmer High School in 1976, Pacific Lutheran University in 1979 and Pepperdine University School of Law in 1983. He earned a Ph.D. in Northern Political History and Culture from the University of Alaska Fairbanks in 2008.
Governor Palin appointed him as the twentieth Attorney General for Alaska in 2006. He has also been twice elected to the Matanuska-Susitna Borough Assembly and twice elected as borough mayor. He has been president of the Alaska State Fair Board, Chair of the Alaska Humanities Forum, a member of the Alaska Sealife Center Board and serves on the Alaska State Historical Commission.
In 2015 Governor Walker presented Dr. Colberg with Alaska's Distinguished Service to the Humanities Award. He has been a history instructor at the college since 1992.
Staff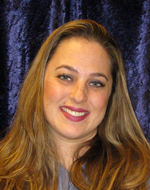 Due to COVID-19 the Matanuska-Susitna College remains closed to the general public. Accordingly, access to the campus is limited to faculty, staff and students until further notice. The campus facilities are not available to general use or rental for the duration of this semester. Sorry for the inconvenience.